Our formal integrated SHEQC policy, which is board approved, filters down through the group. Our SHEQC performance, as with all performances within the group, is driven by the group philosophy of continuous improvement.
It is also used as a basis for incentivising management and employees.
• Implemented a group SHEQC dashboard programme to further improve focus on safety
• Successful implementation of safety "stop notes" – an internal safety stoppage instruction system
• Increased voluntary counselling and testing of HIV/Aids Increased awareness of health-related lifestyle diseases
• No environmental fines at operations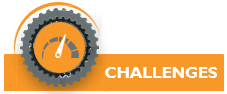 • One fatality at Evander Mines
• Behaviour and culture of employees towards safety
• DMR safety stoppages
• Illegal miners on the increase, posing a safety threat to the workforce Managing lifestyle diseases despite awareness improvements
• Ensuring all operations focus on reducing greenhouse gas emissions
• Establishing and implementing a behavioural safety-based programme
• Establishing a group health strategy within the next two years
• Preventing new cases of noise-induced hearing loss
• Maintaining zero environmental fines
Overview
A safe and healthy mining culture, with minimal impact on the environment, is a business imperative that underpins the group's four key strategic pillars – profitable, sustainable, stakeholders and growth. Pan African Resources expends considerable effort in promoting a safe and healthy
work environment. The group's SHEQC objectives aim to achieve a sustained SHEQC management culture by promoting safety performance through zero harm to our employees and minimal impact on the environment. The group has an enabling culture where employees at all levels are encouraged to engage freely around SHEQC matters, as well as adhering to policies and procedures conducive to achieving this objective.
SHEQC governance and compliance
The board assumes ultimate responsibility for the group's SHEQC performance. The SHEQC sub-committee is responsible for
the oversight and management of SHEQC and keeping the board apprised of SHEQC matters relating to compliance, discipline and action plans around incidents and accidents. The general managers at the mines remain ultimately accountable for SHEQC on their operations.
Meetings are held as deemed appropriate but no fewer than four are held annually. Membership, responsibilities and attendance of the SHEQC committee meetings are shown on page 90 of our Integrated Annual Report. The group's SHEQC policy extends to safety, health, environment, quality and communities and contains specific guidelines.
Pan African Resources is committed to conducting its mining operations in strict compliance with the mining licence conditions set by the DMR, the Mine Health and Safety Act 29 of 1993, as amended from time to time, and other relevant legal requirements. Guidance and advice is provided by the group SHEQC manager, together with the safety, health
and environmental officials at the group's
operations, within the group philosophy of continuous improvement. Legal requirements are treated as minimum requirements.
Regular internal audits are performed by the operations' safety, health and environmental officials. Further, monthly SHEQC performance reviews are carried out to ensure compliance with SHEQC standards and procedures.
Mining operations are subject to various environmental legislative requirements and the group ensures adherence to these by ongoing monitoring through a robust SHEQC governance framework. Environmental aspects and impact assessments have been conducted at all our operations. The aspects and impact registers are available for each operation. The operations review their risk registers quarterly.
More information
Read up in more detail abut