Pan African Resources strives to minimise potential negative social impacts caused by our mining operations while promoting opportunities for the local communities. We are committed to monitoring, measuring and managing the social and economic impacts created by our operations, in line with our approved SLPs.
Our operations engage in a range of development projects and community relations activities, which promote sustainable welfare within the communities. In addition, wherever possible, the group promotes responsible and ethical management of its supply chain by encouraging suppliers to support local economic development.
• Group spend on corporate social investment (CSI) and socio-economic development (SED) initiatives amounted to ZAR21.0 million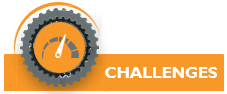 • Finding suitable local suppliers to assist with community projects and with supplying our operations
• Continually uplifting the communities within which we operate
Overview of progress at all operations
| | | |
| --- | --- | --- |
| Our focus for 2016 | What we achieved | Self-assesmnet |
| Continually uplifting the communities within which we operate | Initiatives are ongoing across our operations | |
Positively impacting our communities
At the mines, management is proactive in building and maintaining stakeholder relationships with the local communities and has forged close working relationships with ward councillors and local leaders.
In terms of the MPRDA, mines are required to develop and implement comprehensive SLPs, human resources development programmes, mine community development plans, a housing and living conditions plan, employment equity plan, and other processes to save jobs and manage downscaling and/or closure. Progress reports are submitted annually to the DMR.
The group is committed to upholding the human rights of all our employees, contractors, suppliers and the communities in which we operate. We recognise people's rights to culture, heritage and tradition through supporting indigenous cultural heritage.
Barberton Mines received a heartfelt letter of thanks from a Grade 10 learner at Emjindini Senior Secondary School, on behalf of all the learners, following the mine's involvement in upgrading the school. The letter can be found on the group's website on www.panafricanresources.com in the sustainability section.